To build a platform that allows your brand or product to stand out, and leave a lasting impression in your user's mind.
We like to find simple solutions to
complex challenges.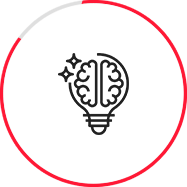 Originality
We always try to deliver the most innovative and original solution to your digital problems.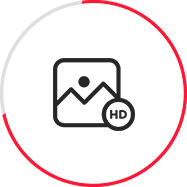 High Quality
We always deliver the best quality, with code that is industry standard and does not have bugs.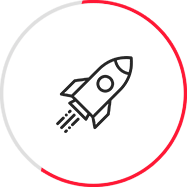 Timely Delivery
We work hard to ensure that we deliver your product before your deadline.
Wordpress Development
We are well experienced with WordPress sites, custom built sites and web application. We can work with pre-built themes or build you a custom theme perfectly suited to your brand and according to your wish list. We make sure that every website is browser-friendly, mobile-responsive and optimized for digital marketing that converts well, all while offering users the best experience possible.
Additionally, part of making user-friendly products is developing with mobile in mind as it's more important than ever. Our approach is to do it right the first time, so you don't have to worry about it later.
Custom Web Application Development
Put the Internet to work for you with our rich web app development services. We use rapid development methodologies incorporating MVC frameworks (Python/Django, CakePHP, RoR) and interactive Javascript-based frontends. The end result? Robust web apps that delight and enrich users. We have experts in almost all of the major technology stacks being used in the market.
E-commerce Solutions
Our experience and expertise in the field of e-commerce as a whole are reflected in the quality of services we provide. Our exponential services include user-centric designs, effective and result oriented marketing tools, and in-house built features that increase sales and add value to your e-Commerce venture. If you're thinking of developing an e-Commerce website, Magento, OpenCart, Shopify, and WooCommerce are some of the platforms that Digital Tribe offers to provide a seamless online shopping experience.
Mobile App Development
Mobile App Development Leverage the power of portable computing with mobile apps that offer users a seamless experience–whichever device they use. We've been building award-winning apps across multiple niches for mobile operating systems from the Symbian and Blackberry days right up to Android and iOS.
Blockchain Solutions
Our team is using the power of blockchain technology in order to the make the processes transparent & faster. Efficiently developing blockchain custom software, decentralized applications & successful ICO's.
Desktop Application Development
We develop Desktop applications which are reliable and secured. Our desktop application developers bring in the leading edge software technologies through which we transform your dream product concepts into reality. We provide both desktop application development as well as web application development services.
Quality Assurance & Testing
A software team is only as good as the quality of the work it produces. That's why we value excellence over success, and provide specialized QA & testing as a separate service–as well as baked right into every project we take up. No shortcuts.
DevOps
We pair Agile development with the DevOps infrastructure required to support it. From planning to continuous development and monitoring, we support every stage of the toolchain. We can work as a remote or integrate with your current DevOps team.
Sass Product Development
We develop SaaS cloud based systems that our clients deliver to their end customers as a service on a subscription basis. We offer a comprehensive approach enabling our clients to create both web and mobile SaaS solutions. We provide native Android and iOS apps, web based SaaS platform backends and implementation on cloud servers.
Chatbots
Chatbot capabilities are evolving rapidly, opening up a huge range of opportunities. There is a myriad of tools and techniques for chatbot development. Deeson's experienced chatbot and AI team will work with you to identify the best course of action for your specific needs – crucial to ensuring you can focus on the right areas.
We provide solutions across a range of different services like Facebook Messenger and Slack, and for different needs like marketing, e-commerce, business support and internal tools.
We can take care of all your development needs. Want to work with us?