We partner with clients to boost their business outcomes by handcrafting websites that drive growth, building platforms that solve problems, and designing marketing strategies that expand their audience.

Digital Experience
Our team of experts will handcraft the best digital experience that will boost your business exponentially.

Management
We not only build businesses and products, we help you manage them effectively.

Work Strategy
Our strategists will help you design the best growth and marketing strategy that will take your brand to the top.
DISCOVER VERTABYTE
We like to find simple solutions to
complex challenges.
"Innovation distinguishes between a leader and a follower." - Steve Jobs
We carry the same belief about innovation as Steve Jobs. Whether it's design, or marketing, we strive to innovate, and provide you the best creative solution to conquer the market!
Take a look at some portion of our portfolio
We have worked with brands and startups from all across the world, to help them boost their business, by offering a range of services, from design, to social media marketing.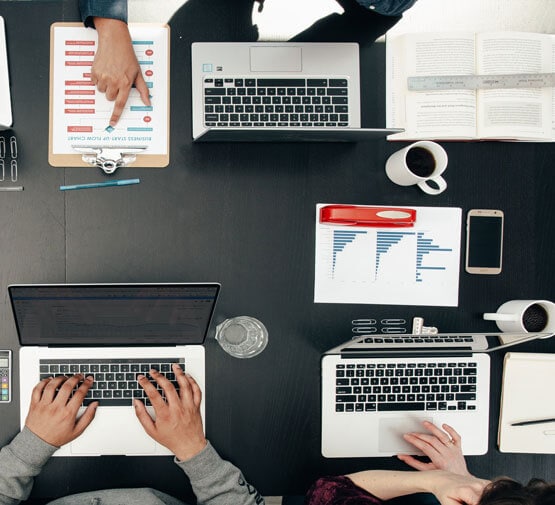 We are engineers, designers, marketers, and most importantly
Problem solvers.
We understand your organization's
challenges. The product team needs an app to go to
market. Marketing has to design this year's flagship
campaign and a five-year communications vision. IT
wants to replace frustrating, outdated internal
software. Different business problems, different
needs. We can help with all  your digital needs, because we offer everything under one roof. By sticking to one digital partner, your brand will remain cohesive, coherent and consistent.